The Buena Park Record Show
Ian Mitchell appeared at the Buena Park Record Show on July 28th 1996 at 12:00 noon. He was signing autographs, posing for pictures, telling stories, etc. His CD Rearranged was available for purchase as well as other BCR related merchandise. The record Show was a professionally run collectors convention that books celebrity guests every month, just like Star Trek conventions.
Thanks to Michele Chase for the following pictures: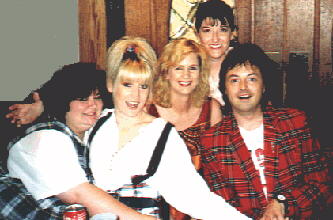 Well, here we have the whole gang from this 'mini' Rollerfest:
from left to right: Tammi, Wendy(Ian's wife), Rhonda, Michele and Ian.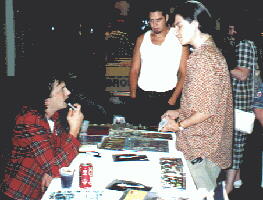 Ian speaking with fans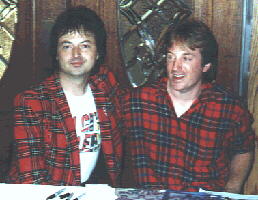 Ian and Craig ( The famous 'Woody SF' )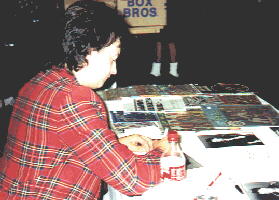 Ian signing photos and records