A Fan's Review
November 28, 1998
Ian Plays Hollywood
The heart of Hollywood was the setting for the latest appearance of Ian Mitchell and the Double Naught Spies. Jack's Sugar Shack, at the corner of Hollywood and Vine hosted the tantalizing evening of music and fun.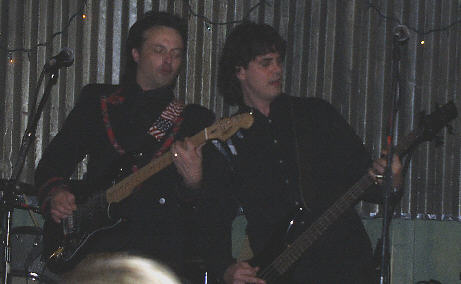 Two other bands started the evening, leaving the fans waiting in eager anticipation. Any Brady Bunch fan would recognize one of the drummers, it was the neighbor kid "Oliver" all grown up! Finally around midnight, "our" band took the stage! We all scrambled to get a good seat, and the band proved to be worth the wait!
They started with I Only Wanna Be With You, then Money Honey, Ian commenting on the many fans who came from the far reaches just for the event, and spending some money to do so. Bye Bye Baby was next, then a dedication to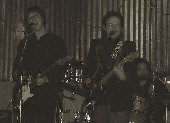 Wendy from Ian, The Way I Feel Tonight. It's a Game was next, followed by a surprise from the 70's, Andy Kim's Rock Me Gently. As one fan put it "you didn't remember the original sounding THAT GOOD". Rock and Roll Love Letter, and of course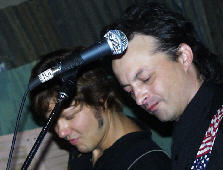 S-A-T-U-R-D-A-Y night ended the set. The fans were left wanting more after the short set, but it was sooo good, we still felt satisfied.
The Double Naught Spies did a set of their own, their style of music not at all Rollerish! They had more of a hard-edge rock-and-roll approach, and announced the coming of their own CD. After hearing them, we were even more impressed that our own familiar tunes sounded so good- what versatility!
Late into the night, we were surprised when Ian was called back to the stage, guitar in hand! What a treat to hear some more! This time it was Paul McCartney's Jet with Rick on lead vocals. They ended with Yesterday's Heroes, but wait, even after unplugging and starting to pack up, we got one more- a real surprise- Ian sang the Blues! The Brady's "Oliver" (real name Robbie Rist) sat in on drums! It was amazing!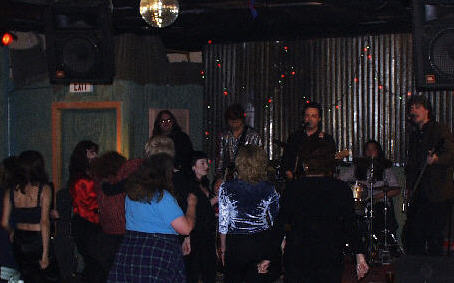 When the band was not onstage, fans gathered in the back of the "Shack", chatting and laughing and taking advantage of photo opportunities. Wendy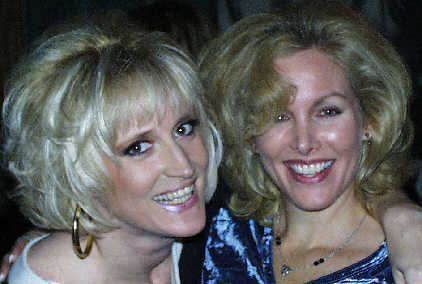 the bombshell looked great and statuesque as usual, sharing her hubby and her friendly personality with fans, posing for and taking pix at the fans requests. We didn't want the evening to end, and didn't leave until they closed the place down and kicked us out!