Pete - Pete - Pete - Pete - Pete - Pete - Pete - Pete

Yes, we have a new Roller !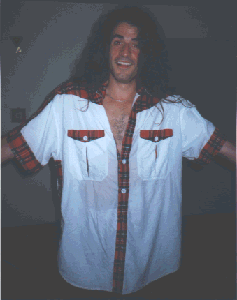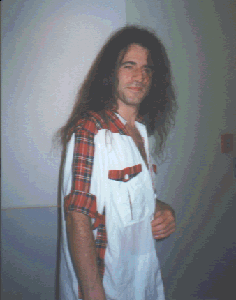 It's Pete Langman.
Before he joined Les McKeown's 70's Bay City Rollers, he worked with artists like White Zombie, Latin Quater and Rory Gallager. He writes articles for music magazines and also works as a music teacher.
He replaced Ross Adams on guitars and the gig in Hilden was his first gig with the band. I hope he will be with the band for a long time, because he seems to be a very nice guy.
Here is the linup:

LES McKEOWN

RUSSEL KEEFE

SIMON MULVEY

KEVIN McGILL

PETE LANGMAN
Peko was also there, making photos of the band. You could see that Les enjoyed having his whole family with him in Hilden. His son Jube(12) was also there. He said that there is often a big fight between him and Jube when they both want to use Les' Macintosh.

It was again a great gig. The Stadthalle was packed with fans. At the time the Rollers hit the stage(10 pm) I was in the hall already for six hours, hanging around backstage with the roadies and the band.

I showed them the article from the Saginaw News and everyone read the whole article. Now they should know what Stevie's, Peter's and my work with our Homepages meant for the band.